Easy-to-use multi-platform touch-screen rental/retail application for walk-in traffic or delivery based shops. Manage your rental inventory, reservations, retail sales, tours and online reservations from your tablet or PC. Digital contracts and receipts plus SMS communication makes your shop a paperless environment.
Manage reservations, schedule events and assets for tours and venues! Print tickets online.
Rental software for delivery-based rental companies. Manage all aspects of your rental business including: contacts, quotes, reservations, rentals, delivery/pickup schedules, billing and more.
Self Service Kiosk makes customer facing rental a snap. Select Item, Sign, and Pay.
---
Testimonials
We could not be happier with the newest version of Rent it Biz. We were able to get it up and rolling in a fraction of the time as other POS systems we have used. It easily keeps track of over 1000 rental bikes and this newest version is even able to handle our rental car business as well as retail, all in one easy to use package.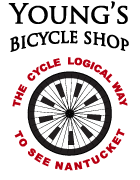 James Olney
General Manager, Youngs Bicycle Shop
We have been using Rentitbiz for 6+ years and have found it to be extremely user friendly. A few years ago we converted from the old dos version to windows without an issues mainly due to the staff at Rentitbiz.

Devin Meheen
OWNER, Bay Bikes
---
---
Paperless Office
Free up storage space. Why keep boxes of contracts and receipts when we can store them digitally. You can access them anytime.
ID Scanning and Membership Cards
Save time by Scanning drivers license or any ID with Bar Code into Contact information. Manage your memberships.
Real Time Inventory Management
Never overbook from POS or Online. Bar Code Scanning for speed of checking out or receiving assets.
Online Reservations
Reserve rentals and tours online with great looking link that includes your pictures and logo.
Retail Sales
Manage retail sales along with rental and tours. Bar Coding, inventory order reminders and reporting make retail a snap.
Tours and Events
Manage all aspects of events and tour reservations, capacity and print or email ticket.
Social Media Integration
Have customers interact with your company via social media, online reservation or email receipts and SMS.
Merchant Services
We offer competitive rates and will throw in additional terminals for no charge.
---